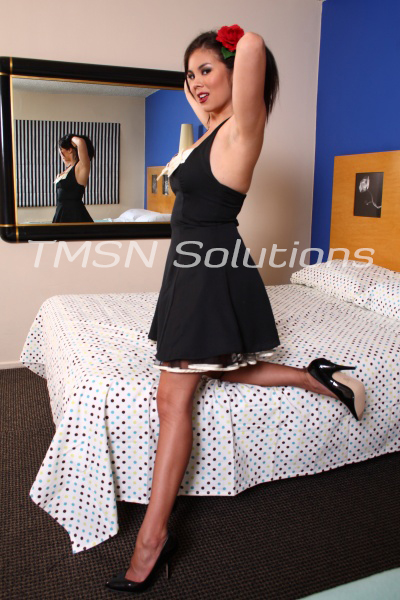 Gianna 844-332-2639 ext 355
I found pictures of Aaron dressed as a woman. He tries so hard to hide his secret crossdressing desires from everyone in his life but he should have known that he wouldn't be able to hide it from me. I think everyone should know about this.
I sent the photos to Aaron's phone to let him know that I knew. He frantically started texting back. Begging me to delete them and not show anyone. Too bad that I wanted to have some fun with him first. I told him that I'd only delete them if he did some tasks for me… to prove how serious he was.
Threatening to expose Aaron's secret sissy side was just too tempting! I knew he would do anything to remain "safe."
He asked what kind of tasks… and I told him that his first task was to go to the lingerie store and get fitted for a bra. I made him get dressed up like a girl and hide his cell phone in his purse so I could hear everything to make sure he actually did it.
The sales ladies at the store had to stifle their giggles when Aaron asked to be fitted. His female voice isn't quite perfected yet… so it gave him away. 
One of them even sarcastically complimented his inserts by saying they looked kinda real. "Most guys just use meat cutlets or socks!" Aaron did as he was told. He got fitted and left with two new bras to properly lift his fake breasts.
This was Aaron's first time out in public dressed as a girl. I knew making him do tasks like this would make him want this even more. Aaron truly wants to be a woman and I'm not letting him forget it.
I told him his next task was to go to the salon to get a full makeover. His body is getting fully waxed and he's going to have his hair, nails, and make-up done perfectly. He asked if he absolutely had to… and I reminded him that of course, he didn't HAVE to… he could let me expose his crossdressing photos online instead.
"Prove to me that you can be a good girl or else the world will have to see you as the sissy you currently are!" Aaron knew better than to let me expose him. He was better off doing what I said. He booked an appointment at the salon and let them make him over. Feeling his new smooth legs was such a mind fuck.
All he could think about is putting on a pair of pantyhose and feeling how good the nylon felt wrapped around his thighs. 
After this task was completed, I told him to meet me for dinner at a nice restaurant. I wanted to see the finished female results for myself. Aaron walked in looking like a beautiful female but was so shocked to see all of his closest friends and co-workers sitting at the table with me.
"Everyone, I'd like you all to meet Kathy… our new friend."
They all stared up at her. Aaron's male friends couldn't stop checking out her breasts. Getting those new push-up bras really paid off. Aaron thought he was safe but I was really encouraging him to see how easy and wonderful it would be to commit to being a woman. Now it's truly up to Aaron to not expose himself… guess he'll have to get used to being Kathy from now on! Kathy's beauty is something that shouldn't be hidden. Aaron will soon be no more! 
Gianna 844-332-2639 ext 355
My Profiles