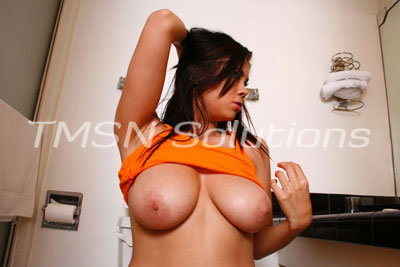 Gianna 1-844-332-2639 ext. 355
Spring Break is coming up and I'm getting ready to hit up a crazy house party to find someone to fuck me senseless. What else is there to do when school is out of session? I should be preparing for my Art History final but I'd much rather go out and have fun with my friends instead. Did I ever tell you about the wild orgy party that we crashed last Spring Break? Maybe it will inspire you to have spring break phone sex with me.
My friend's Dad owns a local sex shop and customers always tell him about secret orgy parties in our town. I was at my friend's house watching Pulp Fiction when we overheard her Dad talking to someone on the phone. He was telling them about a group of people that were hosting a huge orgy in a luxurious beach house on the coast. I looked at my friend and her devious facial expression confirmed that we had to crash that orgy and get pounded! Little did my friend know that I've been secretly fucking her Dad for weeks so it wouldn't be difficult for me to find out where the orgy was.
He's my Daddy now! His dick is too bomb so I'm never going to give it up!
After fucking his brains out in the middle of the night while my friend was sleeping, he ended up telling me the address of the beach house. He had to work on the night of the orgy so I promised him that I would come stay the night afterward so he could taste whichever stranger's cum was still left inside my pussy. The next evening my friend and I wore our sluttiest outfits and crashed the orgy.
The fuck fest begins…
We walked around and were amazed to see so many different naked bodies having sex throughout the house. We were the youngest girls there. I didn't mind since I usually crave attention from older men. Older guys know how to fuck me just right so that I always have the best orgasms. At one point, I found myself in a dark room with two guys fucking both of my tight little holes. I looked over and saw my friend getting held down and tied up by a group of guys that were eyeing her like a piece of meat. I knew they were going to stuff her until she was filled with all their cum.
After the guys were done double-penetrating me, a man wearing a leather mask came up and grabbed me by my throat.
My pussy was leaking cum at this point. My holes were destroyed but this mysterious masked man wanted some more of me. He shoved me down on my knees and pried my mouth open with his huge cock. He grabbed a fistful of my hair and started face fucking me as hard as he could. The sound of his balls slapping against my chin caused other guys to stop and watch me gag on his cock. Before I knew it, multiple guys were surrounding us.
They began jerking their huge fat cocks until they blew their loads all over my face. 
We had our fair share of cock for the night, so after cumming for the millionth time, we got an Uber home and found her Dad sitting in the living room with his huge delicious cock out. My friend and I spent the entire night getting fucked but seeing her Dad's big thick dick made us want to go for another round. My friend didn't even pretend to be shocked to see her Dad's cock exposed like that. He told us to sit next to him on the couch and I immediately grabbed onto his cock and started sucking on the tip. I didn't give a fuck what my friend thought.
All I knew was that I was fucking horny and going to have her Dad suck all that cum out of my pussy. 
My friend watched me lick and suck all over her Dad's fat dick. I looked up and suggested that she help me suck it since his cock is way too big for just one mouth. That filthy little slut leaned forward and started making out with me as we sucked her Dad's cock. His cock wouldn't stop throbbing once both of our slutty teen mouths started sucking and slobbering all over it. You know her Daddy bent us over on the couch so he could watch our asses shake while he pounded our pussies from behind. We fucked forever until we all passed out in his king-sized bed. I woke up to my friend riding her Dad's face. I spent the rest of my Spring Break with them and by the end of the week, he had to buy new bedsheets after we completely ruined them.
Gianna 1-844-332-2639 ext. 355
My Profiles