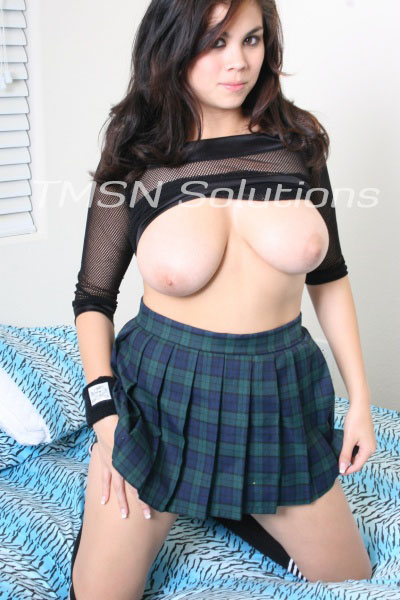 Gianna 844-332-2639 ext 355
You've been fucking up lately haven't you? It seems like you need Sperm Sergeant Gianna to whip you back into shape. You haven't been jerking off properly. We'll need to work on that. You've been pumping that pathetic cock of yours without my supervision and guidance. 
Every day at 6 PM, I'll expect you to be waiting for me on your bed with a stiff hard cock. You better be naked and leaning back so I can easily assess that cock the minute I enter your bedroom! I will not give you any sympathy for being late or having a limp dick. There are absolutely no excuses for disappointing Sperm Sergeant Gianna! You begged to join my cum slut squadron so now you have to meet all of my requirements! 
If you fail to have a hard cock in my presence then I'll make you do 50 cock push ups! If you had trouble getting hard before then you definitely won't get hard after I watch you crush your penis with your own body weight. I'll have multiple punishments planned for you if you fail to impress me. I will make you go through my Sperm Sergeant Bitch Boot Camp until I have you completely whipped. Only the toughest and hardest bitches survive my boot camp! The best man that proves his dedication and stiffness to me will become my Cum Corporal! 
Gianna 844-332-2639 ext 355
My Profiles