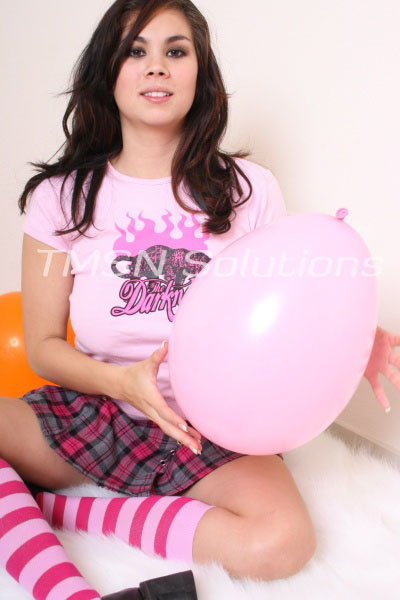 Gianna 844-332-2639 ext 355
You approach me asking if I'm into cock and ball torture. DUH! Of course, I am! There's nothing better than seeing a wimpy man grovel in pain after I've tortured his cock until he's blue in the face. It's so fun playing twisted games with a guy that isn't afraid to hurt himself. Are you ready to feel the pain? I hope so! This feisty little girl wants to pop your balls!
We can turn it into a game if you're feeling adventurous. I'll give you a series of tasks and if you disappoint me or forget to do them… then I'll get to do some serious damage to that cock! I'll tighten a chain around your balls and squeeze the chain tight like a vise grip. The harder I squeeze, the more uncomfortable you become. I hope you fuck up really bad so I can really have fun torturing you. I want to squeeze those balls until they pop!
I'd put zip ties around your cock while your balls were chained up. You know I'd close those ties REALLY tight until the feeling starts to drain from your cock. All of this penis restriction will make you feel like passing out. I'll make sure you really feel it when I pop your balls off! Can you picture them exploding? I certainly can. I can tell that we'll have a lot of fun together.
Gianna 844-332-2639 ext 355
My Profiles