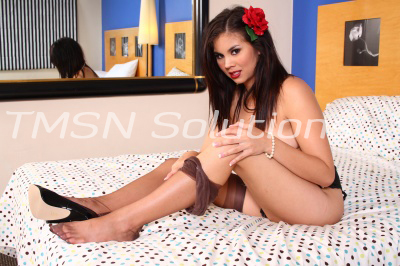 Gianna 844-332-2639 ext 355
I went to my boyfriend's house for dinner the other day and had an amazing time… with his Dad. I was wearing a short and sexy black dress that complemented every curve. His Dad couldn't keep his eyes off of me. I was enjoying my time with his family so I decided to spend the night. Around 3 AM, his Dad snuck into my boyfriend's bedroom and sat next to me on the bed. He woke me up and told me to meet him downstairs. I practically ran after him because I was so excited at the thought of doing dirty things with him until he gives me a pearl necklace!
He led me into an additional master bedroom that I didn't know they had. He started stroking my hair and telling me that he's allowed to have sugar babies. I couldn't believe that my boyfriend's parents had an open marriage! His Dad told me that my boyfriend doesn't know about any of this and he preferred to keep it that way. He stared at my chest and said "My son can't spoil you in the ways that I can. I can provide financial support for you. Does that sound good to you?" Um… duh! I asked him what he expects in return.
"I expect a lot of fucking obviously. You don't know how long I've been waiting to get my hands on you. Are you going to be a good girl for me? If so, I'll reward you with a pearl necklace."
I wanted to be the best girl for my boyfriend's Dad so I could feel his hot cum all over my chest! He started pulling my shorts down and groping my ass. Feeling his hands worshipping my ass made me so horny! I took off the rest of my clothes and asked him how he wanted me. He responded by pushing me face-first on the bed. I stuck my ass up and knew that he owned me now. I felt his hard cock slap against my bare ass while he positioned himself behind me.
He reached around and grabbed my breasts while he slipped his cock deep inside my tight teen pussy.
I could feel his cock getting thicker as he fucked me from behind. He pulled his cock out and told me to get on my knees since he didn't want to blow his load just yet. I knew he wanted me to suck his amazing cock while he stared at my perfect tits. I started jerking him off while I pleased the tip of his cock with my mouth. He grabbed my hair and pulled me off his dick so he could stick it between my huge DD breasts.
I pushed my tits together and bounced up and down so his wet cock could glide between them. He loved every minute of fucking my tits. I felt his balls swell up with cum as I continued bouncing and licking the tip of his cock. I started begging him to cum on my chest. "Please give me that pearl necklace Daddy. Blow your load all over my huge tits. They're all yours!" He gave in and started shooting cum all over my chest. I milked all the cum out of his cock. My chest was decorated with the most beautiful pearl necklace that a girl could ask for. Thinking about that night makes my pussy ache for more sexy time with my boyfriend's hot Dad!
Gianna 844-332-2639 ext 355
My Profiles