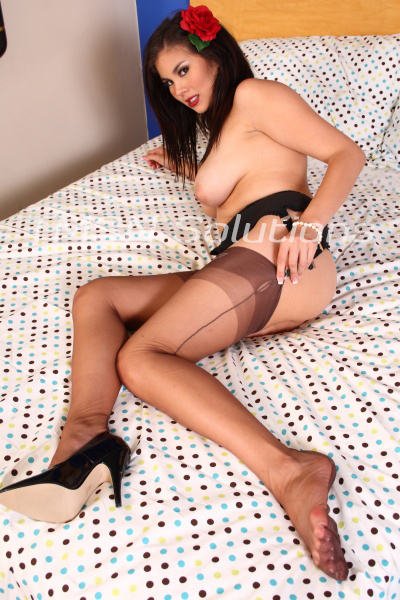 Gianna 844-332-2639 ext 355
You have told me that your cock is nothing special. I tried to be nice at first and tell you that it was fine. "A lot of men are smaller than average!" The truth is, I was lying. When I finally saw a picture of it… I knew you had a sissy clitty instead! Why don't we just keep that tiny clitty covered up with pantyhose? A cock that small deserves to be trapped underneath nylon forever.
I know it feels weird at first. The pantyhose feel so tight wrapped around your crotch, legs, and feet. You will get used to it. I promise. Run your hands down your thighs. Doesn't that nylon feel amazing? You'll soon learn to love the feeling. 
That sissy clitty looks so much better trapped underneath your nylon pantyhose! 
This is just the beginning of your new transformation. I'll chip away at your manliness until you're nothing but a pretty sissy girl. You'll begin to hate the feeling of your tiny cock hanging out. I know you will start hiding it. Tuck it underneath your lace panties and pull your pantyhose up over your crotch. Doesn't it feel so much smoother now?
You'll soon be addicted to the feeling of pantyhose covering your skin. 
I will transform you slowly but surely. You'll have nowhere to run. That sissy clitty will soon be all mine…
Gianna 844-332-2639 ext 355
My Profiles