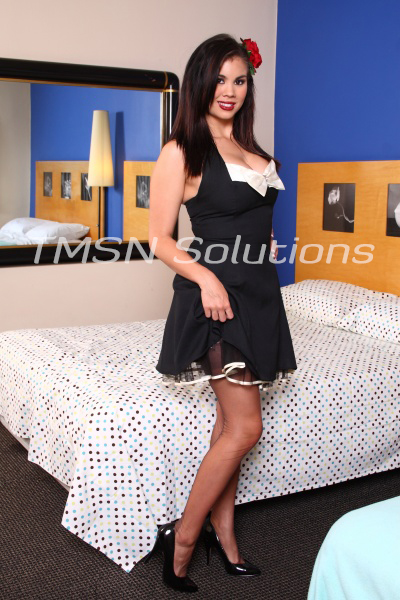 Gianna 844-332-2639 ext 355
Aaron has become close with one of the female Parishioners and ended up confessing to her about his crossdressing tendencies. As a middle-aged spinster, she responded with kindness and maturity. She pretended to be understanding so that Aaron would open up even more. Telling her about all the times he secretly dressed up as a woman and went out in public. He felt guilty about having this desire to become a woman. Little did he know that his confession would lead to being force feminized.
He thought his secrets were safe with her. He realized that he was naive to believe that she would keep his confession to herself. 
One morning, he received an email stating that he needs to meet with the church council before Sunday Mass begins. This made Aaron nervous. He had no idea why they would want to meet with him. Maybe they wanted to utilize him for some random volunteer projects. The day of the council meeting arrived and he made sure to dress his best in an ironed suit and tie. He was called into the conference room and was told to sit down before the entire council.
The council consisted of the oldest and wisest members of the congregation. They met on a monthly basis to discuss issues within their church community. The female Parishioner sat in the meeting with them to take notes. The council members noticed how Aaron stared at her pantyhose covered legs. This disappointed them.
Aaron appeared to be too far gone to remain as he is. He couldn't even keep his eyes off of her outfit. 
The head council elder began the meeting. "Aaron, you are called before us today because we have discovered your desire to crossdress. Do not try to explain yourself. We have received transcripts of your conversation with another one of our members. It's clear that you've been engaging in this kind of behavior for years. There is nothing you could say to redeem yourself."
Aaron gulped and looked at the female Parishioner who was refusing to make eye contact with him. Inside, she was jumping for joy. She couldn't wait to hear the council tell Aaron about how they're going to handle this. Aaron was sweating in his suit. His face was bright red from embarrassment.
Those transcripts had photos of him dressed as a woman because the Parishioner encouraged him to send photos as she complimented him for being so brave. 
They displayed screenshots of Aaron's conversation, along with the photos shown above, on the projector while the lead council elder spoke. Aaron was nervous and trembling at this point. He knew that he would have to be punished and seek forgiveness from the council. What they told him next was more drastic than he expected.
"Aaron, we have already notified your wife about your marriage being annulled. She met with us right before you arrived. As you can imagine, she left in tears and did not want to stay for your meeting. We sent another council member to go home with her and remove all of your personal belongings from your home. Most of them have been donated to the church charity center. You won't be needing most of them once you hear what you will be expected to do next.
Since we have declared you unfit to continue attending church as you are now, we have decided that you will be re-homed with a woman that will help you deal with your feminine desires.
This woman is the female Parishioner that brought this issue to our attention in the first place. We deemed her to be the best resource for you. You clearly need mental and emotional support 24/7 and she is capable of giving you that. The few belongings that you were allowed to keep have been transferred to her home. After Sunday Mass ends, you will go home with her where your therapy will immediately begin.
Aaron could not believe this. He lost his wife and now has a new one?! The female Parishioner finally looked up and smiled at Aaron. She had a lot in store for him. He didn't know it now, but she had a spare bedroom at home with a closet full of dresses, pantyhose, and high heels. She also placed a vanity desk in the room so Aaron could practice his make-up skills.
Once Aaron proved that he could fully pass as a woman, she would tell the church council that he decided to move out of state so they wouldn't expect him at church anymore.
Then, she will start bringing Kathy to church with her. Telling everyone that she is a close friend that moved in to be her roommate. The council would never know that it was secretly Aaron. She simply could not wait to take her new "husband" home and force feminize him into being the woman that he so clearly wanted to become. In the end, he will be thankful that he confessed to her in the first place. After all, church is the place where you go to seek guidance… and no one was better suited to guide Aaron than her.
Gianna 844-332-2639 ext 355
My Profiles