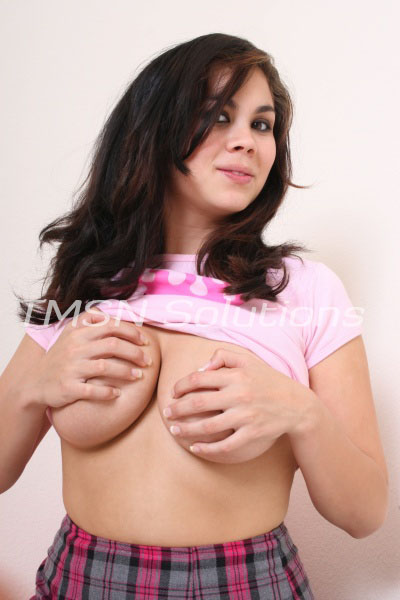 Gianna 844-332-2639 ext 355
Sometimes the best kind of phone sex is degrading. Being able to reduce a man to nothing for my own amusement is wonderful. Don't get me wrong, I can be a sweet little angel but sometimes men deserve to be ridiculed for their own good. Some guys just make it way too easy to pick on them. I can always be obedient for Daddy, but who wants a girl that will feed you the same balogna every day?
With me, you never know what you'll get.…. and trust me, a lot of men like me this way. I'm a loose cannon. You live your boring life day in and day out. What you really need is for me to get inside your head and mind fuck you. I'll have you thinking about things that you've never thought about before.
I'm here to destroy your comfort zone and make your dick twitch with fear. I may look like an innocent schoolgirl, but I'm far from it. If I sense that you can't keep up with me, I'll leave you in the dust. I'd rather devote my time to men that aren't afraid to be taken advantage of.
Have I made you uncomfortable? Good. Where's the fun in playing safe? Call me and find out for yourself.
Gianna 844-332-2639 ext 355
My Profiles