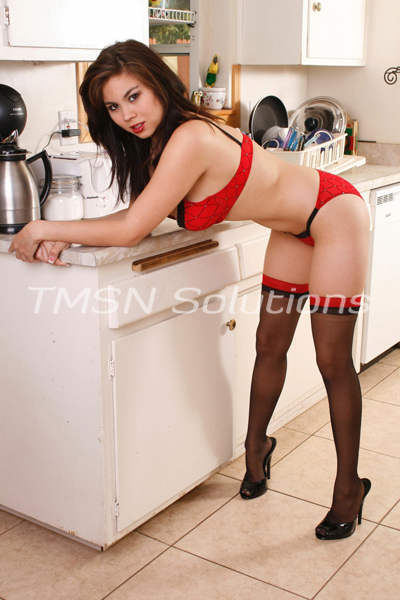 Gianna 844-332-2639 ext 355
At first, you assume that I'm just like any other young hot girl. You make the mistake of thinking that I'm some dumb phone sex whore that's only good for the sucking and fucking type of sessions. Once you get to know me, you'll realize how incredibly wrong you are. I know how to say the right things to get inside your head. Soon I'll be deceiving you until you give me everything I want.
I'll butter you up and soothe your insecurities to trick you into thinking that you matter. I'm going to mind fuck you so good that you won't even realize what's happening. The "nice girl" that you thought I was will soon have you wrapped around my finger. You'll begin to crave me and go crazy if you're not able to talk to me.
I'll enjoy every minute of deceiving you until your addiction to me spirals out of control.
You'll start making careless decisions. Your reckless behavior will prove how fucked you are. There's absolutely no way that you'll be able to quit talking to me. Guys like you are so easy to manipulate. It just takes a few sexy pictures and the right words at the right time. It's funny how desperate you are to be with me. Too bad you never will be. That won't stop you though. You'll keep trying to win me over while I laugh my way to the bank at your expense!
Gianna 844-332-2639 ext 355
My Profiles